Welcome to The Village Gunsmith
Over 50 Years Of Expert Gunsmithing
The Village Gunsmith is your trusted Massachusetts Firearm Dealer, as well as experienced gunsmith for repairs.
Since 1971 The Village Gunsmith has made a strong presence in the firearm and gunsmith market and is continuously striving for the highest level of service and sales. All while staying true to the mission of being best in the field for expertise and knowledge.
The Village Gunsmith achieves success for you or your business through the use of clarity, and the understanding of your needs. You will find what you are looking for with the highest quality services and products offered.
The Village Gunsmith stands behind every services and product and is confident in the delivery of satisfaction that you are looking for.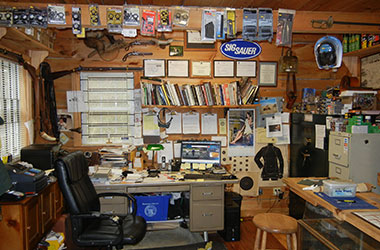 Discover quality used pistols and handguns and more from your favorite gun brands worldwide.